How Do I Check Tire Tread Depth?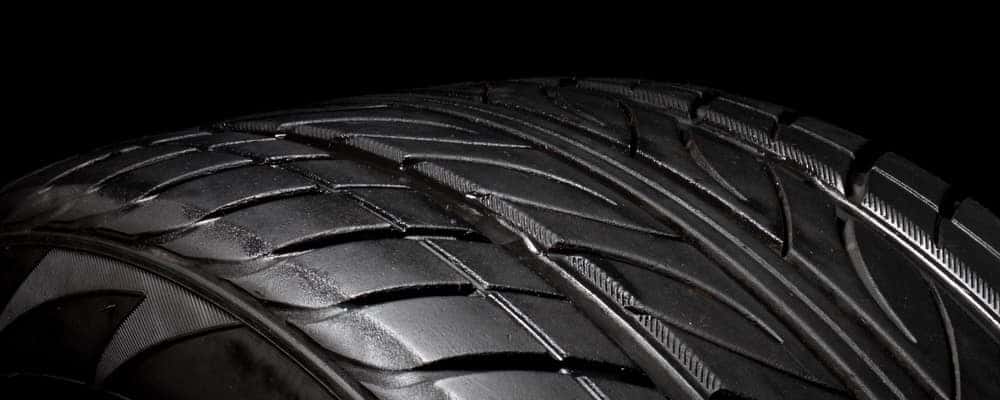 If you're wondering to yourself, "How do I check tire tread wear?" don't worry–Allways Atascosa Chrysler Dodge Jeep Ram has the answers. Grab a ruler or a penny and you can easily check you tired depth without leaving your Floresville driveway!
What is the Recommended Tire Tread Depth?
A standard new tire has a depth of 10/32 or 11/32 of an inch (about a third of an inch). Specialty tires such as winter tires, \tires designed for off-roading, and some truck and SUV tires may have even deeper tread grooves.
Once your tire reaches a tread deapth of 2/32 of an inch, it's time to replace your tires according to the U.S. Department of Transportation. Proper tire tread depth is essential to safe driving in Floresville, and proper tire care can even extend to life of your tires.
The Penny Test
While a ruler will provide the most accurate measurement, a penny will work in a pinch or if you are on the go. The design on the U.S. penny makes it the perfect household tool to measure your tire wear. Follow these simple steps to check your tread depth with a coin:
Insert a penny with Lincoln's head face first into a tire tread groove.
Take note if Lincoln's head is covered and no longer visible between the grooves.
If you can see all of Lincoln's face, that means your tire treads are 2/32 inches deep or less and it's time to replace them.
Repeat this process across all your tires and in multiple locations
More Ways to Check Tire Health
If you prefer something more official to check your tires, tools such as a tire tread depth gauge, or tread wear bars that have a visible mark built into the tire which indicates the 2/32 inch mark. Take this time while with your tires to check on other factors that can impact your tire health like:
Tire pressure
Any visible tire damage
Tire rot or disintegration
Wheel alignment
Maintain Your Tires at Allways Atascosa Chrysler Dodge Jeep Ram
When you take your vehicle to your local service center for regular maintenance, the technicians will inspect your tires for any issues or wear. When it's time for a tire rotation, or to your replace your tires, schedule your service online and be sure to check our Mopar® coupons to get a great deal!
More Service Tips from Allways Atascosa Chrysler Dodge Jeep Ram
The rule of thumb is that tires should be rotated every 5,000 to 7,500 miles. While this is a good jumping off point, for exact figures on your model you should always check your owner's manual. Still curious when to rotate tires? This guide from the folks at Allways Atascosa Chrysler Dodge Jeep Ram, your Floresville-area trusted service center provides…

If you're wondering to yourself, "How do I check tire tread wear?" don't worry–Allways Atascosa Chrysler Dodge Jeep Ram has the answers. Grab a ruler or a penny and you can easily check you tired depth without leaving your Floresville driveway! Service Department Schedule Service What is the Recommended Tire Tread Depth? A standard new tire has a depth of…